What We Do?
GLITZ PARTY BKK
is a one-stop birthday party planning service for kids! We provide customized mobile parties to your venue and offer magical moments to your kids and guests.

We plan and organize every type of party including birthday party, baby shower, gender review, hen night party, surprise party, wedding proposal, anniversary, venue decoration, baby welcome decoration, festive party, private party or any kind of party and theme decorations.

Our one-stop party services include themed party planning, party decoration, backdrop, photo booth, balloons, table decoration, birthday cake, catering, food, dessert, drink, party activities and entertainments, games, face painting, bouncy castle, inflatable, magic show, magician, bozo, balloon twisting, mascot, popcorn, cotton candy, pinata goodie bags, party supplies, and more

See below for more details in our special birthday party services!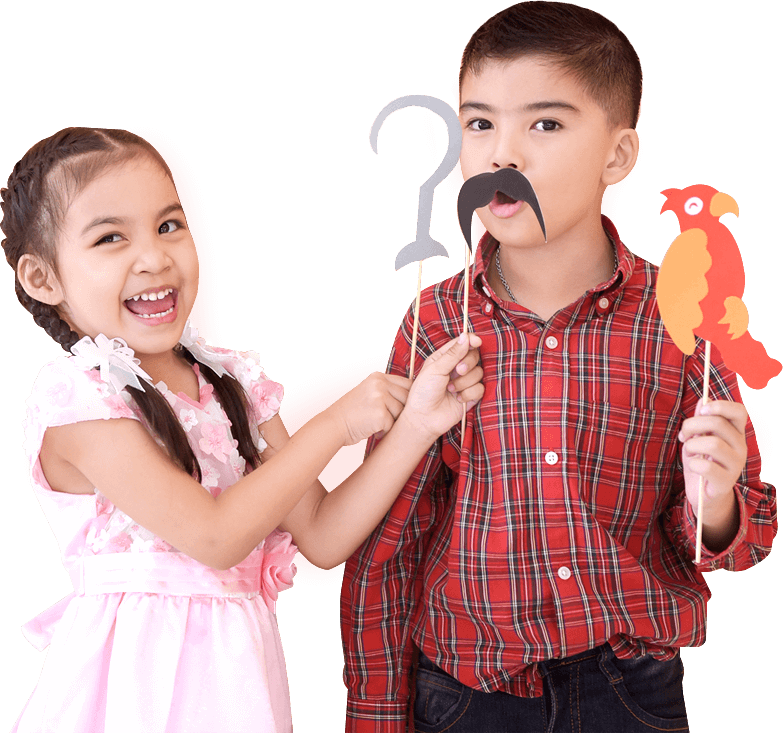 THEME PARTY DESIGN

We design themed party regarding your kids' interest and wishes. The party will be customized and well organized. Everything in the party will be aligned with the theme chosen. Your kids will be amazed to be surrounded by the favorite things. We will make your party unforgettable!
INVITATION CARD

We design customized invitation card for the party in both soft copy and print out version. This will make your guests excited and can't wait to go to the party!
BACKDROP

We offer customized theme backdrop for your party. Party backdrop makes the party more memorable. It is a great way to set the theme for the party and also nice for taking photos!
PHOTO BOOTH AND PROPS

Photo Booth and Props are essential for the party. They make party more fun and exciting. Our photo booths are stylish and custom-designed aligning with the theme. Of course, the kids love them all!
DECORATIONS

To make your dream parties come true, we customized eye-catching decorations aligning with the theme you choose. We offer unique and tailor made decorations for your exclusive party. You can be sure that the party will be unforgettable!
BALLOONS

Balloons are one of our favorite decorations. We can design creative and customized balloon decorations including helium balloons, arches, balloon columns, giant balloons with words, and many more!
SEATING DECORATIONS

We offer the seating decorations which are aligned with the party theme. We offer many kind of seats including picnic style, kids table, adult tables and many more. The guests will be impressed by every eye-catching design in the party.
FOOD AND DESSERT TABLE DECORATIONS

To create magical moments in every details of the party, we provide unique and customized food and dessert table decorations. Whether it is just a birthday cake or food, dessert and drink on the table, we can make it shine at your party!
FOOD

We provide varieties of theme decorated foods. We serve many choice of international and Thai food from snacks, h'orderves to main dishes. Our menus are kids favorite and suitable for whole families!
DESSERT

We provide only well selected option of desserts. Our desserts are theme decorated and they are kids' favorite. You and your guests will enjoy the lovely look and great taste of our selections!
DRINK

We offer theme decorated free flow drinks for your exclusive party. Our drink options are various and suitable for kids. They are all Kids' favorite. Drink option for adults such as coffee, tea, beer or herbal drink are available as well.
BIRTHDAY CAKE

We offer custom design Birthday Cake that will definitely suit your party. The kids will enjoy the special of customizing dream cakes for their occasions. It is not only eye-catching but also great taste!
GOODIE BAGS

Goodie bags are always essential part as it is the souvenir for the kids at the party. We create customized design for goodie bags. You can choose what to put inside the bag from our huge selection of toys and treats.
PINATA

Pinata can create joyful moments of celebration! It is always fun and exciting for all kids. We offer custom design and handmade pinata to be aligned with your party theme and make sure that everyone will love it.
ENTERTAINMENTS & ACTIVITIES

To impress your kids and guests, we bring you various kind of entertainments. You and your guests will have fun with our fantastic entertainments.
Mascot
Face Painting Station
Tattoo Station
Nail Painting
Caricaturist
Popcorn Cart
Carnival Games
Bouncy Castle
Magician
Bozo with Balloon Twisting
Cupcake & Cookie Station
MC & Game Leader
Musician
Dancing Show
Animal Show
Karaoke
Fancy Cotton Candy
Drawing / Coloring Station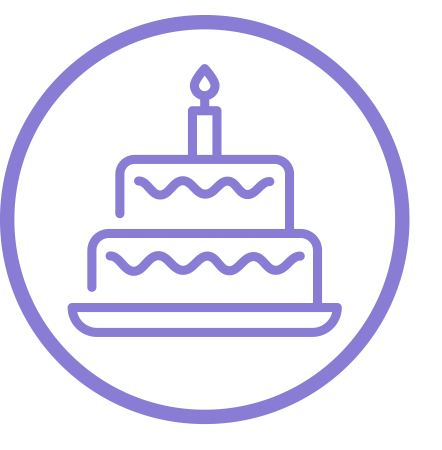 BOOK YOUR PARTY NOW!
Click